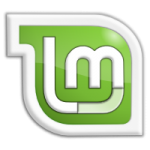 Linux Mint 14 has been released yesterday. From end users perspective Cinnamon environment looks and behaves beautifully, much better than Ubuntu 12.10 with it's Unity interface abomination. But if you leave end user stuff aside and take a look under the Linux Mint hood, there is high probability that you won't like what you find there. For the most part Linux Mint is using override system to run over Ubuntu files and apt triggers to override new files upon installing updates to Ubuntu packages of interest. This override system is also used to shove Linux Mint search engines and other revenue oriented browser customizations down your throat on every update of your favorite browser like Firefox, Chromium or Opera.
I understand that programmers must eat and I myself maintain several pieces of open source code. To force something on someone just to make money like Linux Mint is doing, this just isn't nice. In this article I'll show you how to remove search engines and other Firefox, Chromium and Opera customizations on Linux Mint 14. Procedure for cleaning Linux Mint override mess is relatively complicated due to fact that overriding apt package files is a stupid idea, and due to fact that it suites to Linux Mint that this procedure is complicated.
To remove overrides first we must completely remove packages in question, mint-artwork-common package and some other related packages. This will also remove mint-artwork-gnome package due to dependencies. In this article I'll show you how to fix Firefox package:
1
2


sudo apt-get remove --purge mint-search-addon mint-stylish-addon mint-artwork-common firefox* xul-ext-ubufox
sudo rm -fR /usr/lib/firefox*
Then we should download and install my patched version of mint-artwork-common package that configures Linux Mint override system to leave our browsers settings alone.
1
2


wget http://www.techytalk.info/wp-content/uploads/2012/11/mint-artwork-common_1.5.5ubuntu1_all.deb
sudo dpkg -i mint-artwork-common_1.5.5ubuntu1_all.deb
If Linux Mint guys release updated mint-artwork-common package and you install that update, things will go back to Linux Mint search engines and other browser customizations. I will try to update this package when that happens so you can update it from this post in the future, not using Linux Mint updater.
In the end we will bring mint-artwork-gnome package and Firefox back.
| | |
| --- | --- |
| 1 | sudo apt-get install --no-install-recommends mint-artwork-gnome firefox firefox-gnome-support firefox-locale-en |
Starting Firefox now should give you Firefox default search engines and settings instead of Linux Mint settings. If this isn't the case Linux Mint has polluted your .mozilla folder in your home directory. Linux Mint copies default .mozilla profile into every new user account home directory to push it's default bookmarks and settings. Again not cool. If you can afford to configure your Firefox settings and add-ons from scratch, you should export your Firefox bookmarks to file using Bookmarks Library and wipe your .mozilla directory to start fresh.
Procedure for other browsers like Chromium and Opera is similar (installing patched mint-artwork-common package part is identical) but might deviate. Since Firefox is Linux Mint default browser, Linux Mint guys have taken most time to override Firefox search engines and settings. Because of that fixing other browsers should be even easier then fixing Firefox. General idea is remove Chromium/Opera package to remove overrides and install again after you have installed patched mint-artwork-common package. Good luck!