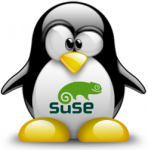 In one of my last articles I've wrote about excellent Ralink RT3090 Ubuntu driver PPA by Launchpad user Markus Heberling, thanks Markus for your work. Here is the link to this article:
Wireless network Ralink RT3090 Ubuntu driver PPA
Recently I've had to use OpenSuse 11.4 on a laptop with RT3090 wireless network adapter. On OpenSuse you are left with open source drivers that work great but not as good as Ralink proprietary drivers. In this article I'm bringing you OpenSuse 11.04 rpm packages with Ralink RT3090 2.4.0.4 proprietary wireless driver for 32-bit architecture. I'm also providing OpenSuse src.rpm packages you can use to rebuild this driver package for your kernel architecture or kernel version. For this packages I've backported all Markus Heberling Ralink rt3090 driver patches from his Ubuntu RT3090 PPA.
Continue reading