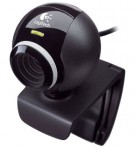 In the last few years the functionality cost of running Linux operating system shrunk. Good hardware support is one of the last things Linux is lacking when compared to other operating systems. That isn't really Linux community's fault. The hardware manufacturers are to blame for not supporting their own hardware on operating systems other than the proprietary ones. The Linux community developers are actually doing miracles with hardware support and I thank them on doing such a great work. Web cam support was once blind spot on Linux supported hardware list. But today we have Video4Linux video capture framework supported by UVC and GSPCA web cam drivers and most web cams are working happily on our Linux PCs.
It can be very confusing for someone who have just installed Ubuntu to discover that his web cam is working, but that he has no control over settings like brightness, contrast, auto exposure etc. Typical proprietary operating system user would use controls provided by web-cam drivers to adjust these settings. But we're not left out in the cold because Linux community provides means to control our web cams. Let me present applications I use on my Ubuntu PC with my Logitech E3500, Logitech E2500 and many other no-name web cams to adjust their video and other settings.
First there is Gtk-v4l tool. It's basically control panel for your web cam and has all settings that web cam drivers for other operating system provide for your Video4Linux web cam device. On the screenshot bellow you can see Gtk-v4l user interface.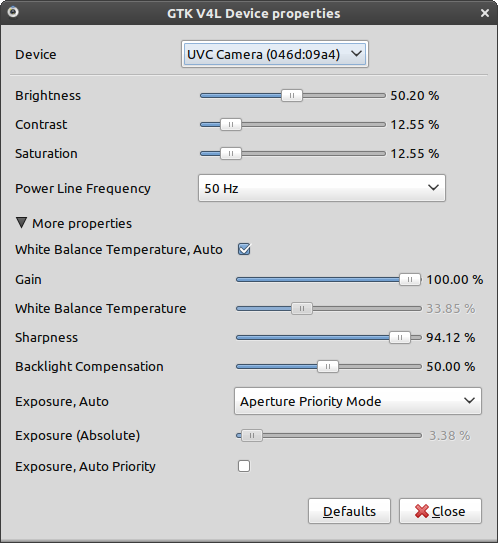 Gtk-v4l isn't in Ubuntu 10.10 Maverick repositories so you must add its repository to you sources list. Here are the commands to do so:
sudo add-apt-repository ppa:libv4l/ppa
sudo apt-get update
sudo apt-get install gtk-v4l
Second application I use is called Guvcview and it is something like Gtk-v4l plus Cheese. You can control your web cam devices, record snapshots, videos and more. Guvcview like Gtk-v4l isn't in Ubuntu 10.10 Maverick repository so you must first add its repository to install it:
sudo add-apt-repository ppa:pj-assis/ppa
sudo apt-get update
sudo apt-get install guvcview
I think that those two application are all an average user needs to have control over his web cam devices on Ubuntu Linux operating system, don't you agree? if you aren't an average user and you want to control you webcam using CLI from the terminal you can find more info inside my article on that topic:
Webcam settings on Ubuntu and Fedora Linux CLI from terminal
Cheers!